larger view of cover
buy the book
read the first chapter
book details >>>
Cover photograph by
Dirck Harris
www.pbase.com/harry1
THE OTHER SIDE OF SILENCE
The Asheville Summer
Author: Joseph L. S. Terrell
Original Title from Bella Rosa Books
5"x8" Trade Paperback
Retail $10.95US
ISBN 978-1-933523-24-8
LCCN 2007939748
---
"If we had a keen vision and feeling of all ordinary human life, it would be like hearing the grass grow and the squirrel's heartbeat, and we should die of that roar which lies on the other side of silence."
—George Eliot, Middlemarch

---
That summer at the dragged-out tail end of the Depression, and just before the start of World War II, young Jonathan Clayton senses that there is something sinister about the pigpen-like Dennihan house up on the mountain across Mattaskeet Creek, and that eventually it will threaten them all. This is even before drunkard Dennihan deliberately runs down Jonathan's dog Nobody and kills him. Jonathan and his family came to Asheville that summer to live with their aunt and uncle and two young cousins. Jonathan struggles with unresolved feelings of shame toward his father, who is out of work. What, in many ways is an idyllic summer, complete with a swimming hole they build on Mattaskeet Creek, and the summer games the children play, moves inexorably toward a grim climax involving the Dennihan house. A proposed act of kindness toward much-maligned Hubert Dennihan, the drunkard's neglected son, leads Jonathan, his brother, sister, and cousins into the face of danger-and death if they can't escape.
This is the story of a young boy, spending what appears to be an idyllic summer in Asheville just before World War II, who comes face to face with an evil that can kill him and his siblings, and how he survives and is stronger at the end of the summer.
A Note from the Author:
I conceived of it as a story for adults about children. But as the reading public has changed, it is certainly suitable for young adults—which is where it should be classified—but it is the type of story that is certainly enjoyable to adults, including "senior citizens," just as TO KILL A MOCKINGBIRD and SOUNDER.
—Joseph L.S. Terrell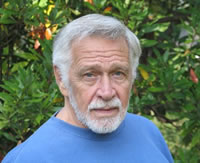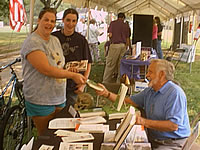 About the Author:
Joseph L.S. Terrell makes his home on the Outer Banks of North Carolina, his native state, where he continues the craft of fiction-writing-with a little fishing, golfing and boating thrown in.
He may be reached through Bella Rosa Books or via email at JLSTERRELL@aol.com
Also by Joseph L.S. Terrell:
A TIME OF MUSIC, A TIME OF MAGIC
A NEUROTIC'S GUIDE TO SANE LIVING
THE OTHER SIDE OF SILENCE
The Asheville Summer
Author: Joseph L. S. Terrell
Bella Rosa Books Original Title
5"x8" Trade Paperback
Retail $10.95US
ISBN 978-1-933523-24-8
LCCN 2007939748
larger view of cover
buy the book >>>
read the first chapter
book details

To purchase from your local independent bookseller click here:


Purchase at amazon.com


Purchase at barnes&noble.com

Purchase at booksamillion.com:


Or you may order direct from Bella Rosa Books using PAYPAL.
$11.00 Includes shipping & handling worldwide.
Click the button below to begin the order process.
BOOKSELLERS:
All Bella Rosa Book titles are available through
Ingram, Baker & Taylor, Brodart Company, Book Wholesalers, Inc. (BWI),
The Book House, Inc., and Follett distributors.

Booksellers, Schools, and Libraries can also purchase
direct from Bella Rosa Books.
For quantity discounts contact sales@bellarosabooks.com .