larger view of cover
buy the book
read the first chapter
book details >>>
OVERWASH OF EVIL
—A Harrison Weaver Mystery
Author: Joseph L.S. Terrell
Original Title from Bella Rosa Books
5.5"x 8.5" Trade Paperback
Retail $14.95US
ISBN 978-1-933523-75-0
LCCN 2011926573
Also available as ebook.
ISBN 978-1-62268-003-0
---
Following the execution-style killing of a prominent Outer Banks citizen, local crime-writer Harrison Weaver becomes a suspect in the slaying. To clear his name, Weaver launches his own investigation, which he knows is a risky thing to do. But then there is another murder . . . and another. Weaver realizes he is in a deadly cat-and-mouse game with the killer, where he is intended to be the mouse. As the killer continues to stalk him, it becomes chillingly apparent that a showdown is inevitable, a showdown that could leave Weaver as dead as the other victims . . . unless he can beat the killer at his own sadistic game.
---
"Joseph Terrell knows the Outer Banks—its geography, its quirks, its people and their foibles. Well conceived and well written, TIDE OF DARKNESS is a smart, savvy combination of who-done-it and police procedural. A welcome new entry to the Southern mystery tradition."
—Kathryn R. Wall, author, the Bay Tanner mysteries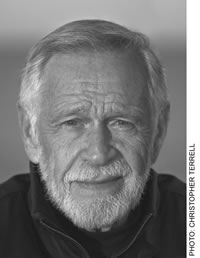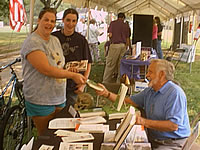 About the Author:
Joseph L.S. Terrell makes his home on the Outer Banks of North Carolina, his native state, where he continues the craft of fiction-writing—with a little fishing, golfing and boating thrown in.
He may be reached through Bella Rosa Books or via email at: www.josephterrellwriter.com
Also by Joseph L.S. Terrell:
LEARNING TO SLOW DANCE
—The Raleigh Years
THE OTHER SIDE OF SILENCE
—The Asheville Summer
Harrison Weaver Mysteries:
NOT OUR KIND OF KILLING (coming soon)

Stand alones:
A TIME OF MUSIC, A TIME OF MAGIC
OVERWASH OF EVIL
—A Harrison Weaver Mystery
Author: Joseph L.S. Terrell
Bella Rosa Books Original
5"x8" Trade Paperback
Retail $14.95US
ISBN 978-1-933523-75-0
LCCN 2011926573
Also available as ebook.
ISBN 978-1-62268-003-0
larger view of cover
buy the book >>>
read the first chapter
book details

To purchase from your local independent bookseller click here:


Purchase at amazon.com


Purchase at barnes&noble.com

Purchase at booksamillion.com:


BOOKSELLERS:
All Bella Rosa Book titles are available through
Ingram, Baker & Taylor, Brodart Company, Book Wholesalers, Inc. (BWI),
The Book House, Inc., and Follett distributors.

Booksellers, Schools, and Libraries can also purchase
direct from Bella Rosa Books.
For quantity discounts contact sales@bellarosabooks.com .